Acrylic case for the LPC Link 2
Laser cut acrylic case to protect your LPC Link 2
Introduction
The LPC Link 2 is a very inexpensive JTAG/SWD debug adapter for Cortex Arm processors. It can be also used as evaluation board for the NXP LPC4370 triple core microcontroller.
There are different firmware options to use it e.g. as Segger J-Link or CMSIS-DAP debug adapter and it's the natural choice as debug probe for the free LPCXpresso IDE.
Last but not least, it's supported by the free NXP standalone programming tool Flash Magic. In a nutshell: if you want to use NXP Cortex Arm processors, you want an LPC Link 2.
There is only one major drawback: it's a bare PCB and there is no case commercially available to protect it.
Actually, I found some 3D printed shells but nothing that looked 100% perfect. Besides, acrylic cases are usually quite a bit cheaper. So I decided to design my own case.
The case
As usual, I used QCad to design the different layers and checked the results with my Silhouette Portrait cutter before ordering the design at Formulor.
All jumpers and connectors are accessible and every mini USB connector I tried fits without issues.
The case consists of five 2mm layers and is held together by eight M2x5 T6 torx screws and four M2x10 brass spacers.
Note that there is the option to use two female M2 screws to fix the PCB to the bottom plate. However I found that this is not really needed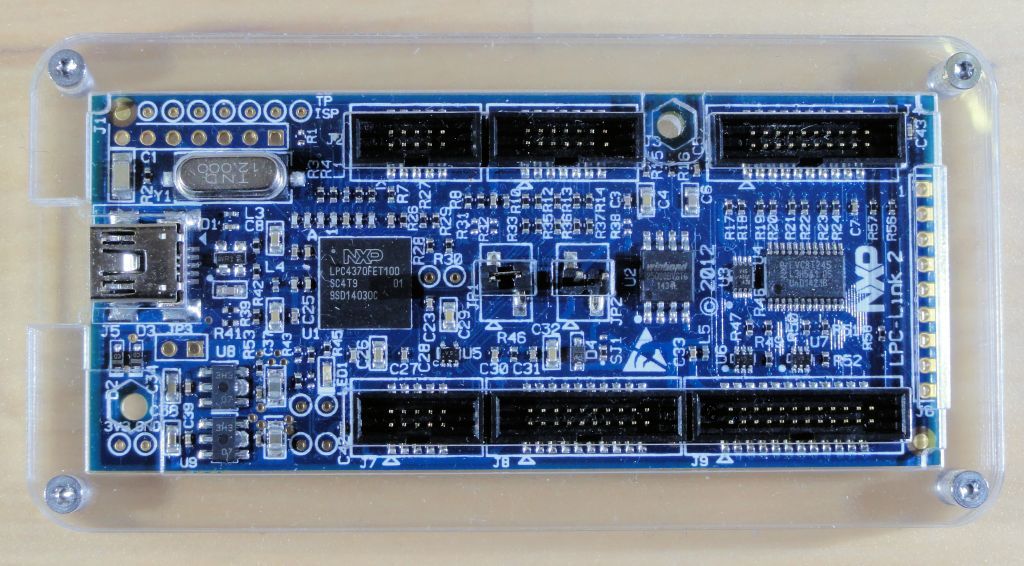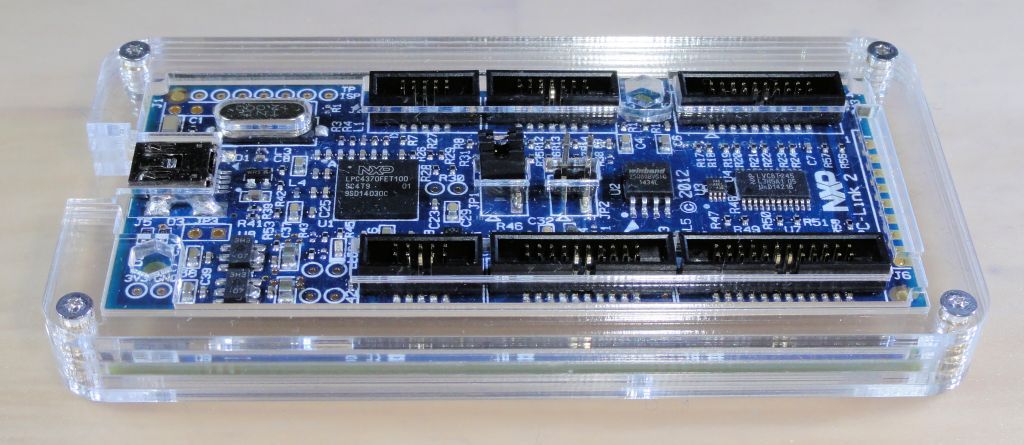 Download
CAD DXF file arranged for cutting
SVG file to order from Formulor
License Information
This is a spare time project I did without any commercial interest.
Everything is released under the Creative Commons CC-BY license.


In a nutshell this means that you can do share, modify and use everything released under this license even for commercial projects.
You just need to give me appropriate credit, indicate what changes you made and agree not to try to force a more restrictive license on my work.
See the CC BY license for details.
---
Home